We survived Sadie's first days of Kindergarten! I use the term survive because that is what is was. We had to drive for half an hour to get her there and that built up the anxiety in Sadie and I. Until Friday morning we were still in another city in the apartment.
Wednesday, September 3rd, was her first day. She goes all day on Monday and Thursday and alternating Wednesdays. I know it sounds crazy but it was that or everyday for 3 1/2 hours. I chose the all day so she would be more used to long days for first grade. Sadie was excited to go but a bit nervous once we walked in. Ross and I both got to take her and hug and kiss her goodbye. She lets us leave but gave us a look like I know I have to stay but I am not thrilled. I was the one who cried, I cried even more then next day. This letting go thing is not easy!
Sadie reported the first day was OK and later said she had fun. She told us all about art and music class. The next day we heard all about PE and library. Friday she is off and we should be unpacking boxes at the house. Unfortunately the truck broke down and won't be there till Saturday. So we now are in a hotel as we had told the apartment were we done but the moving company will repay us for the stay. That is life, I am starting to learn to roll with it and and not to sweat the small stuff.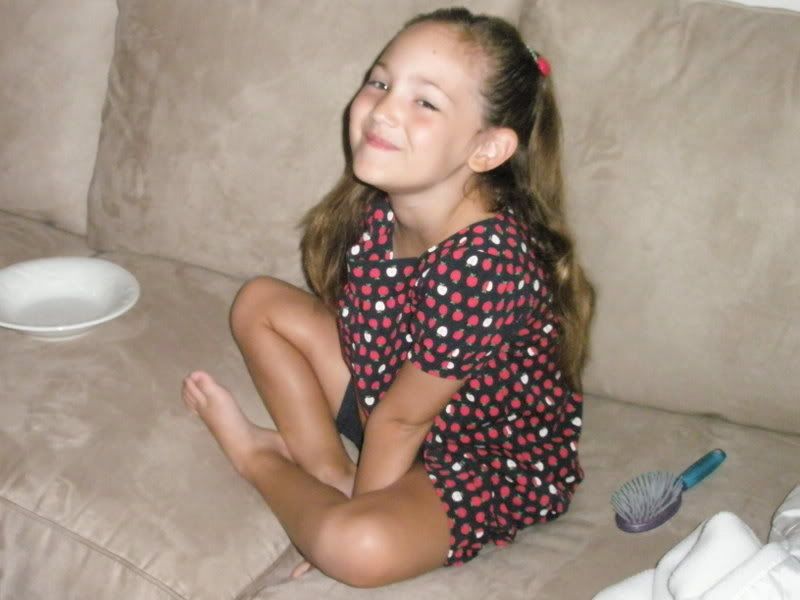 I can't wait to start school!
It is going to be a great day...I think.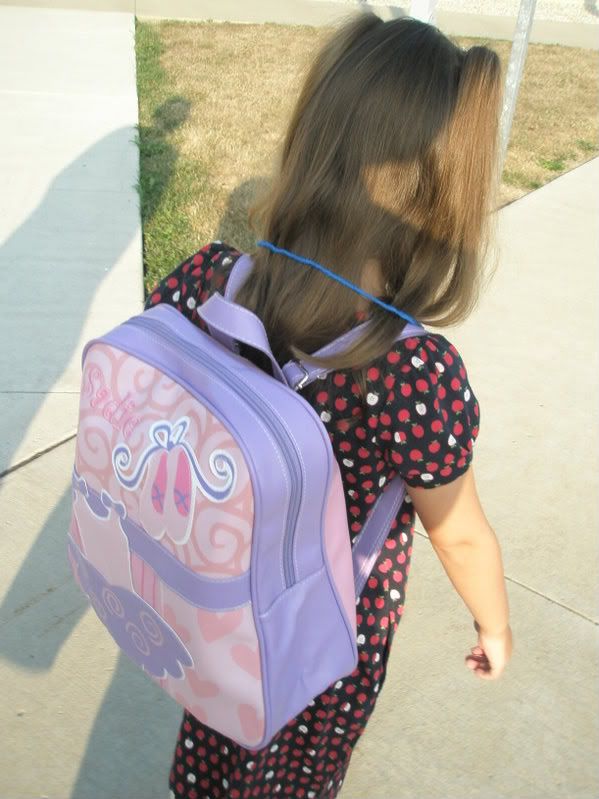 Here I come.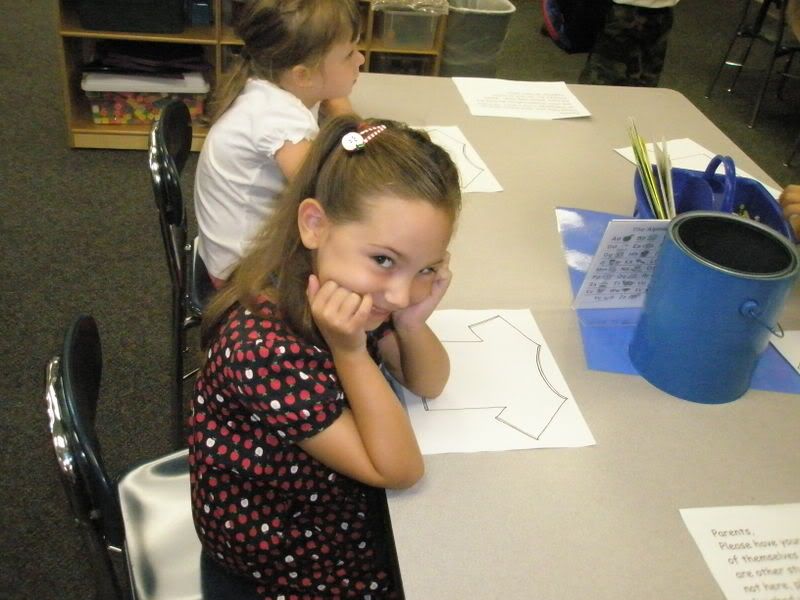 Still a little happy.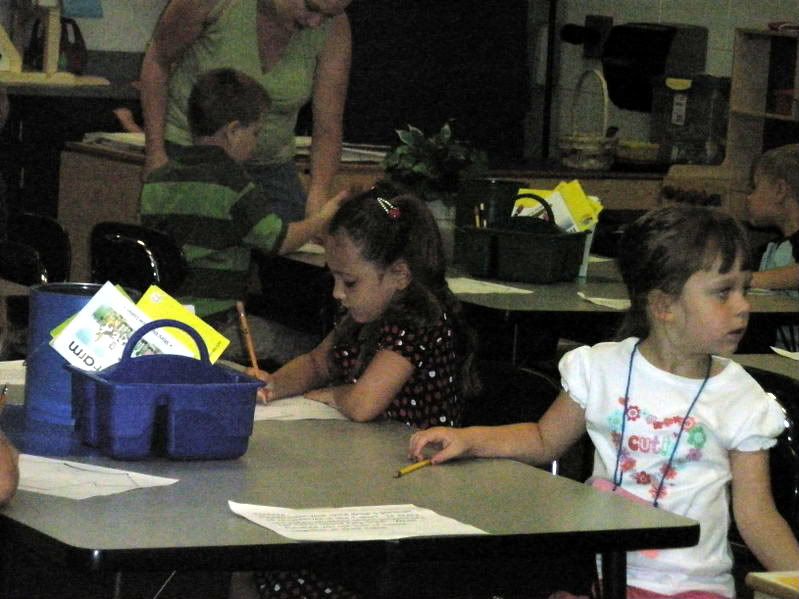 I took this shot from the doorway after we said goodbye. The first day she let us go and threw herself into the project on the table. She was looking a bit sad. The second day the girl next to her she said Sadie missed her mom. Sadie looked at me and was starting to tear up. I gave her a big hug, smiled and said that is ok, I missed her too and she will be great at school. I had to pull her hands away from my waist and say I would peek in the window. Ok, so I was lying about that but it worked and she looked very sad but did not cry. I cried the whole rest of the morning. She was smiling when I picked her up and that made me feel much better. We will both make it through this milestone but boy it is harder than I ever imagined.