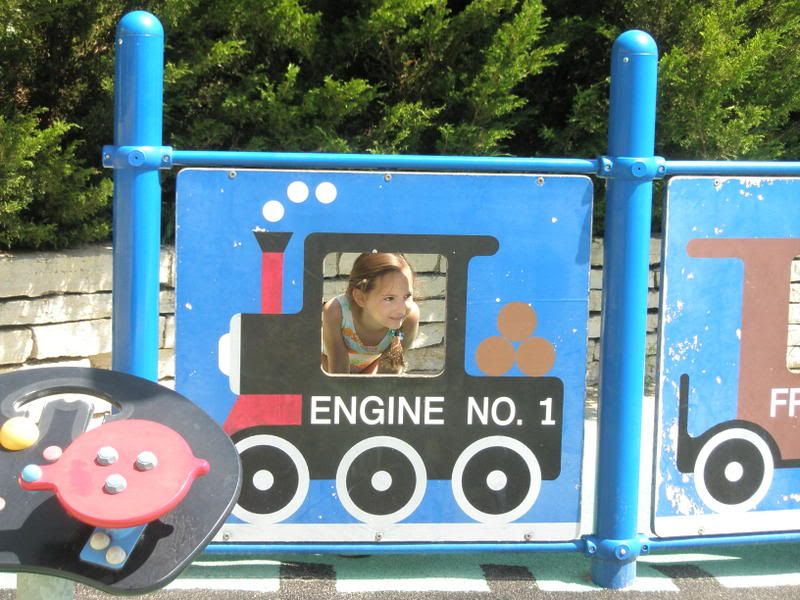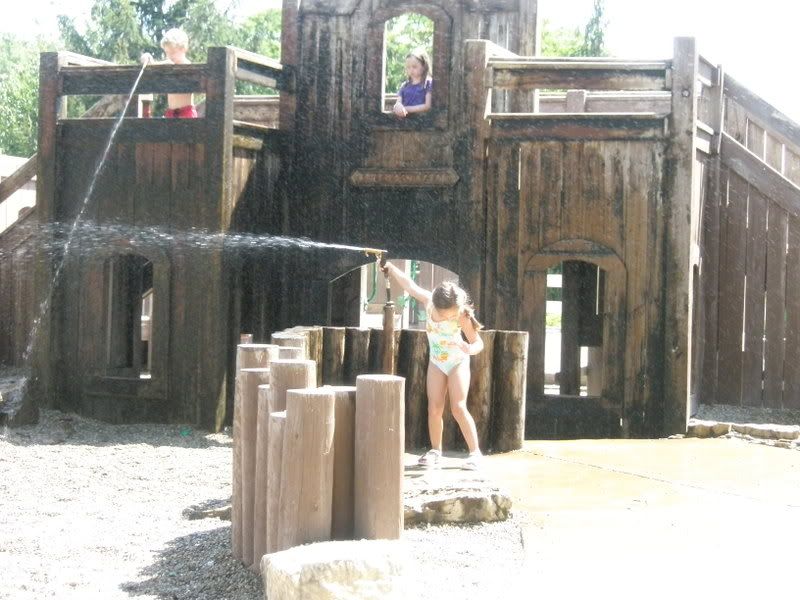 Last Friday Sadie and I spent the day at a local park. It was a perfect day warm but not hot. We had a picnic, played on all three playgrounds, and sat by the pond and watched the ducks. We spent most of the day in the two water play areas. One area is like a fort with water guns the kids can shoot at each other. The other is set like a farm with animal shapes and barns.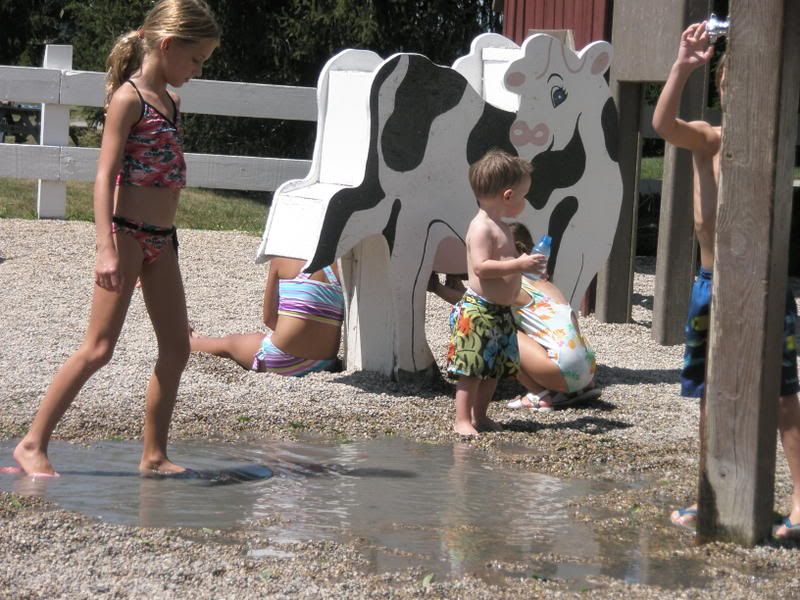 This cow was in the farm area and the kids were "milking it". The cow was made of wood but had a rubber udder the kids could squeeze and water would squirt out. Sadie is bent down behind the little boy. I thought this was hilarious.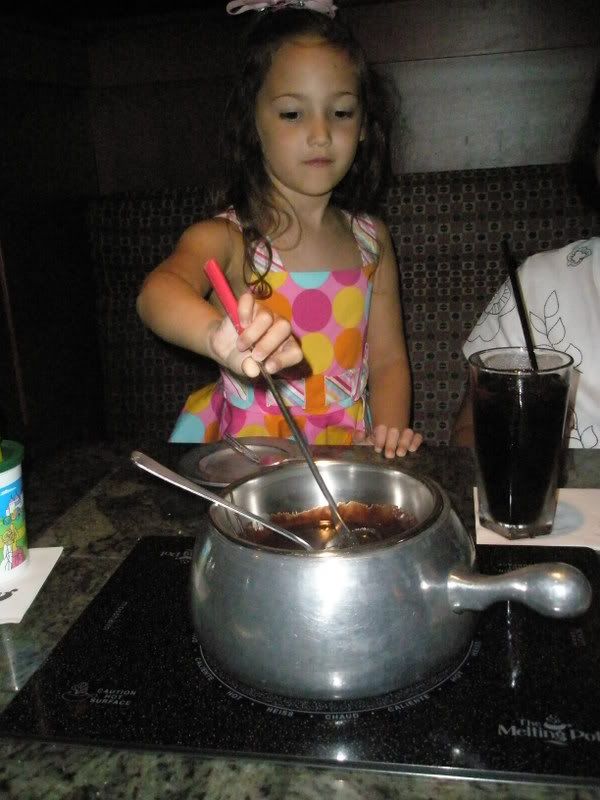 Sunday was Ross and my 12th anniversary. Not having family in town we toted Sadie along to celebrate. After church we had lunch at The Melting Pot. It is a fondue restaurant. We had a cheese, meat, and then of course the chocolate course. It takes about two hours to go through them all, dipping and cooking. Sadie kept with it just to have the sweet chocolate reward at the end. There was cheesecake, pound cake, bananas, strawberries, rice crispies, marshmallows and brownies to dip into the chocolate. YUMMY!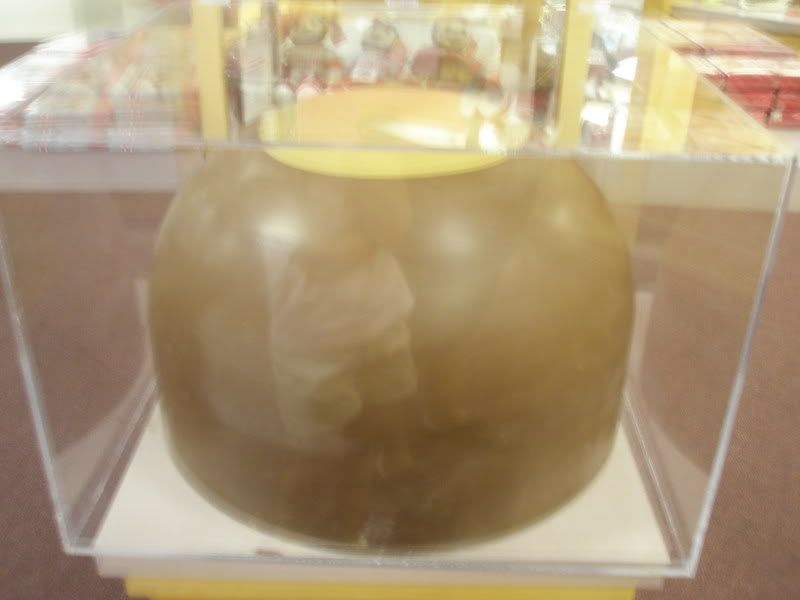 Giant buckeye candy, peanut butter covered in chocolate, in the gift shop. This was the same kind we got to sample.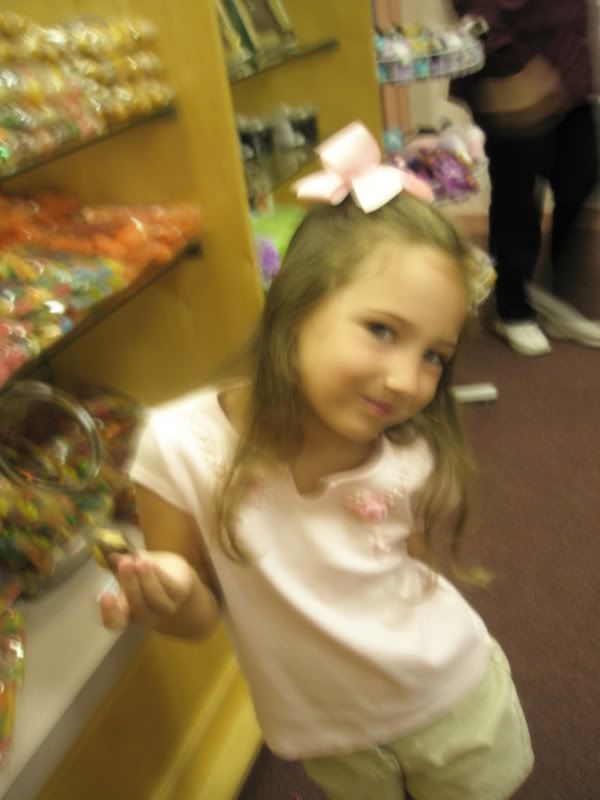 Tuesday, Sadie and I took a tour of a local chocolate factory. This was awesome, kind of like Willie Wonks. The chocolate runs across the ceiling in pipes that poured into various vats to make the different pieces. We got to see from production to package and even got to taste a sample at the end!
We have open house/ meet the teacher next week and a walk through on our house. We are ready to be settle for good!